FAB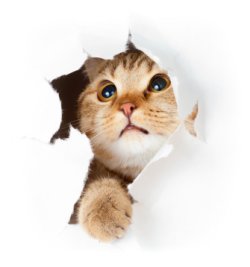 Weardale Vets ... A FAB Practice !
The Feline Advisory Bureau is a charity dedicated to promoting the health and welfare of cats through advancing standards of veterinary practice and of care provided by owners, breeders and catteries.
ISFM - The International Society of Feline Medicine is the veterinary division of FAB, set up to provide a feline focus for the veterinary profession.
Practice membership of FAB and ISFM signifies a real interest in the health and welfare of cats showing that our team here at Weardale Vets really do have 'cattitude'.
Top Cats
"The cat could very well be man's best friend but would never stoop to admitting it" - Doug Larson
A survey carried out by FAB in 2004 revealed that cats had pushed the dog off its top slot as man's best friend.
Cats in the UK now outnumber dogs, taking the position of most popular pet with a population of just over 7 million as compared to 6 million dogs.
Membership of ISFM ensures our vets have the most up to date information to help care for them.
FABulous information sheets for cat owners can be found at www.fabcats.org